ever since i was a kid,,, people would come up to me and say... "hey, are you Chinese?" in these circumstances, i would always tell then a plain "NO"
i get all sorts of reactions, some of the most common response would be:
1. "Really? coz you look like Chinese."
2. "Hmmm Korean? Taiwanese?"
3. "Yeah right?! Youre Chinese! or maybe half?"
and i would always say... "NO"
sometimes when i get really snarly... i owuld say "NOT ALL "singkit" are Chinese."
I have nothing against Chinese people i think they are great specially those here in the Philippines who has a good living.... and i am friends with some of them... and some Chinese people looks really beautiful... and i almost envy their skin... i mean they are falwless... and its amazing!
but i am not Chinese... it is a fact that i would like to point out... its not being discriminating... its noit being "against" of the other race... I AM JUST NOT CHINESE
I am half-japanese... in JAPAN... not in CHINA or KOREA or some other country with small eyes...
culturally, we are so different and if you look really closely... we dont look the same eithre... and we speak different languages, for God's sake...
and this happens again... this time in a wider context...
the famous,,, KARATE KID... i love that movie when i was a kid... it was dramatic and heroic and plain entertaining... and they were doin KARATE from JAPAN....
but now theres a remake... KARATE KID... i love Jackie Chan... i even love Jaden Smith... but to use KARATE KID as the title for that movie is simply STUPID...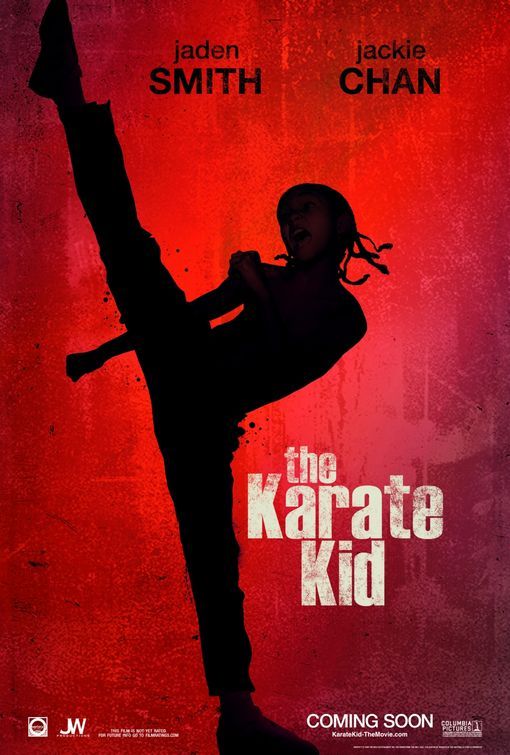 THEY ARE LEARNING FREAKIN KUNG FU!!!
not karate... not in any way karate... and KUNG FU is from CHINA... if they wanted to tweak the story to get Jackie Chan... they should have made the title into "KUNG FU KID... the cousin of KARATE KID... " or maybe KUNG FU KID: Inspired by the KARATE KID" hahahah i know these titles would sound silly... but then atleast they are not causing confusion... specially in the west...
we on the eastern side of the globe would really really want to keep our identities intact... like... not all people in the west is an American right?
i am proud of my race... as much as the next Chinese guy would be proud of his race... we are not better than the other, we are equal but we are just not the same...
I HOPE THIS COULD SOMEHOW make people aware of the value of our identities and individualities...